I am a decision scientist who works on rational behavior, the foundations of measurement and ethical business. I am specially interested in the articulation of economic values with subjective values such as ethical values, aesthetic feelings, cultural tastes or spiritual concerns.
In my teaching, I like to unveil and analyze the multiple roles of values in decision-making, empowering participants and companies to align their decisions and strategies with their values.
I am Associate Professor at the Department of Economics and Business of University Pompeu Fabra (Barcelona, Spain), Visiting Professor of Corporate Governance and Sustainability at the INSEAD Corporate Governance Initiative and the Social Innovation Center of INSEAD (Fontainebleau, France) and Senior Associate at The Cambridge Institute of Sustainability Leadership. I am also affiliated to the Barcelona School of Management and to the Barcelona Graduate School of Economics.
I have been launching the WeDreamBusiness project.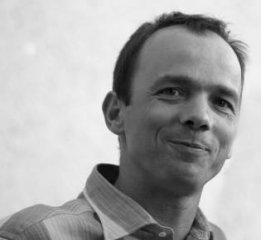 Department of Economics and Business
University Pompeu Fabra
08005 Barcelona - Spain
Tel. +34 93 542 27 23 (Secr. 27 56)
Fax. +34 93 542 17 46
marc.lemenestrel at upf.edu
My UPF Webpage
INSEAD Corporate Governance Initiative
INSEAD Social Innovation Center
Bvd de Constance
77305 Fontainebleau - France
Tel: + 33 (0)1 60 72 42 91
marc.lemenestrel at insead.edu
My INSEAD Webpage
Cambridge Institute of Sustainability Leadership
1 Trumpington Street
Cambridge, CB2 1QA, UK
T: +44 (0)1223 768850
info@cisl.cam.ac.uk
My Cambridge Webpage